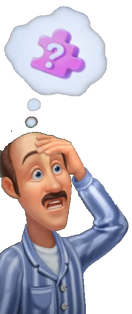 Mini Games Introduction
Introduced in January 2020, to play after completing a level.
Mini Games are a part of the game, where you need to help Austin figure his bad dreams out.
You can only access to Mini Levels, only during certain periodic levels. (Every 5 to 10 levels from Level 1 to 100, every 50 levels from Level 100)
Only 24 hours are given to finish the Mini-Game.
Complete a mini-game to earn 200 coins as a reward.
These mini-games are introduced at Level 2. Since v3.8, Mini Games is available for all users to play!
Plot
The main Plot's of the Mini Games include:-
Help Katherine meet Austin
Save or clean a room, by using the resources provided.
Save Austin and help him reach the other end.
Community content is available under
CC-BY-SA
unless otherwise noted.