Mansion
The Mansion is the childhood home of Austin and the house of William and Olivia. It is the house Austin starts restoring in the beginning. At Present Austin is restoring a lake cabin which he rented after he restored the whole mansion...
Biography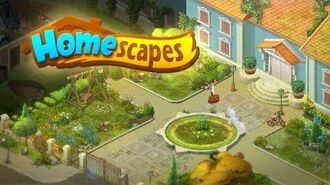 The Story Starts with Austin the Butler entering his Family Mansion which is in ruins. Austin's parents, William (father) and Olivia (Mother) decide to sell the house. But Austin remembers all the good times that he spent in the Mansion with his family. So he decides to stop his family from Selling the house and restore the ruined mansion back to it's former glory. During this time he meets new friends and reconnects with old ones too!
Family Mansion Rooms
In Total there are 11 Rooms in the Mansion. Each having a plot story line of its own..
Downstairs
These are the rooms restored by Austin in his family mansion
Outside
Upstairs
Lake House Rooms
After restoring the entire house, Austin plans to buy a Cabin opposite to the Lake. Here are thje rooms available to restore there:
Trivia of the Mansion
Austin's Mansion is 300 Years old, as William's Grandfather lived in the same Mansion for years till his death
The Mansion is the largest mansion in town. You cannot view the outer view, though when you start the game, you see it covered in dirt.
The house is blue in colour
Austin's Neighbors
These are the people living next- door.
Gallery
The areas that Austin Restores in the Mansion
Community content is available under
CC-BY-SA
unless otherwise noted.